With a unique process developed by Villa Andina to control processing temperatures at all stages; our raw cacao avoids roasting and high-pressure pressing. We focus on preserving the antioxidant content naturally present in cacao.
Ucayali, Huánuco, San Martin and Junín regions.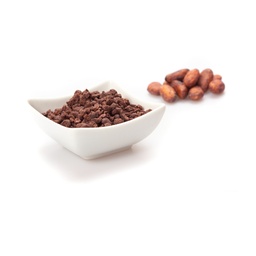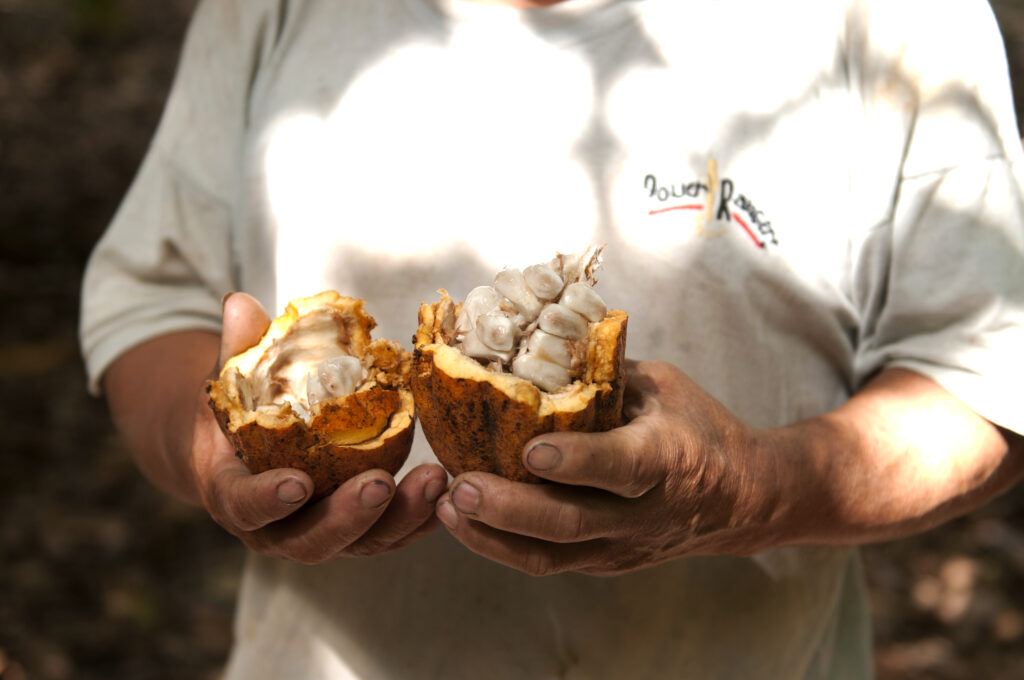 Cacao processed at low temperatures is considered better for you because it helps to retain more of its natural nutrients and antioxidants. Cacao is naturally rich in antioxidants, flavonoids, and polyphenols, which are known for their health benefits, including reducing the risk of heart disease and some cancers, improving brain function, and promoting skin health.
However, when cacao is processed at high temperatures, some of these nutrients and antioxidants can be destroyed or degraded. Processing cacao at low temperatures helps to preserve more of these beneficial compounds, making the final product more nutritious.
In addition, low-temperature processing also helps to retain the natural flavor of cacao, which can be lost or altered during high-temperature processing. This results in a product that not only has more nutritional value, but also has a more authentic and delicious flavor.
Overall, consuming cacao that has been processed at low temperatures is considered a healthier choice as it provides more of the natural nutrients and antioxidants that are beneficial for your health.
Here are some ways to consume various forms of cacao:
Raw Cacao Beans: Raw cacao beans can be eaten as a snack, similar to nuts or seeds. Simply rinse the beans, dry and peel them, and enjoy them!.
Raw Cacao Nibs: Cacao nibs are broken pieces of raw cacao beans and can be used as a topping for yogurt, oatmeal, or smoothie bowls, added to baking recipes for a crunchy texture, or eaten as a snack.
Raw Cacao Paste: Cacao paste is made by gently grinding cacao nibs into a smooth, consistency, that is solid while at room temperature. It can be eaten directly to experience pure cacao flavor, added to baked goods, or melted below 45°C and used as a spread in different recipes, added to smoothies, and used to prepare chocolate products, as it is its main ingredient!
Raw Cacao Butter: Cacao butter is the fat extracted from cacao paste, and is used as a cooking oil or ingredient in recipes, such as chocolate bars, truffles, or skincare products.
Raw Cacao Powder: Cacao powder is made by removing the fat (cacao butter) from cacao paste and grinding the remaining solids into a fine powder. Cacao powder can be added to smoothies, used as an ingredient for several desert, included in smoothies or your favorite recipes!
Raw cacao contains caffeine and theobromine, which are stimulants; so it can help provide your body with more energy.