Andean grains, together with potatoes and corn are one of the greatest treasures the Incan Empire gave to humankind. Domesticated during centuries, quinoa, amaranth, chia and canihua are not only capable of developing under extreme climatological conditions, over more than 4,000 meters above sea level, but also condense amazing nutritional components from nature making them available to health-focused consumers globally.
Villa Andina's Andean Grain portfolio encompasses a short and robust supply chain. Working closely with small farmers in Ayacucho, Cajamarca, Andahuaylas and Puno we manage to monitor crops thoroughly, reducing the risk of cross-contamination. With strict traceability procedures, we can trace any lot back to the farmers that harvested it.
At our processing facility, with first-class technology, we manage to guarantee the grain purity and microbiological parameters.
From farm to fork, Villa Andina offers a risk-free product and supply chain.
Native chenopodium quinoa, grown over 3,000 meters above sea level by small farmers, threshed, washed and selected to the highest standards.
With 99.99% purity and a fully traceable supply chain, Villa Andina aims at offering the best quinoa on the market.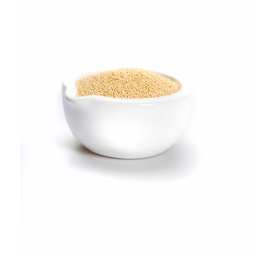 Native Amaranthus caudatus, grown in the inter-Andean valleys in Cusco and Andahualas, our Amarthan grains offer a nutrient-dense, sustainably grown alternative.
Processed to obtain pure amaranth grains, farmed within the inter-Andean valleys, Villa Andina's amaranth is a highly reliable product.
Villa Andina's chia seeds are an excellent source of fibre, which can improve heart health, reduce cholesterol levels and promote intestinal health.
Grown in Cusco and Andahuaylas, our fully traceable and short supply chain guarantees a risk-free product.
Canihua, with a higher protein than its cousin quinoa, and a nutty very pleasant flavour, is a new alternative for superfoods consumers.
Canihua will be the next super star on the andean grain market.