Villa Andina's gently dried fruits are processed in Cajamarca, over the Andean mountain range, at more than 3000 meters above sea level, where air is dry and atmospheric pressure is low, generating conditions for the fruit to dehydrate without needing high temperatures during the process.
When drying fruits, the quality of the air is critical. Air carries the humidity away from the fruit, acting as a sponge; air absorbs humidity and moves it away from the fruit. When air is dry, the absorption capacity at a given temperature is higher. On the opposite, if the air is humid, we need to increase temperatures to maintain absorption capacity.
Atmospheric pressure is also critical; pressure is the force that water must overcome when evaporating. At high altitudes atmospheric pressure is lower, hence water requires less energy to move from liquid to gas. When dehydrating fruits, this means less energy (temperature) is required to convert water to vapour.
At Villa Andina, because of processing our fruits in Cajamarca, we are able to use low temperatures thanks to clean, dry air and low atmospheric pressure, making the texture, flavour and aroma of our natural gently dried fruits unique.
Villa Andina's product range includes: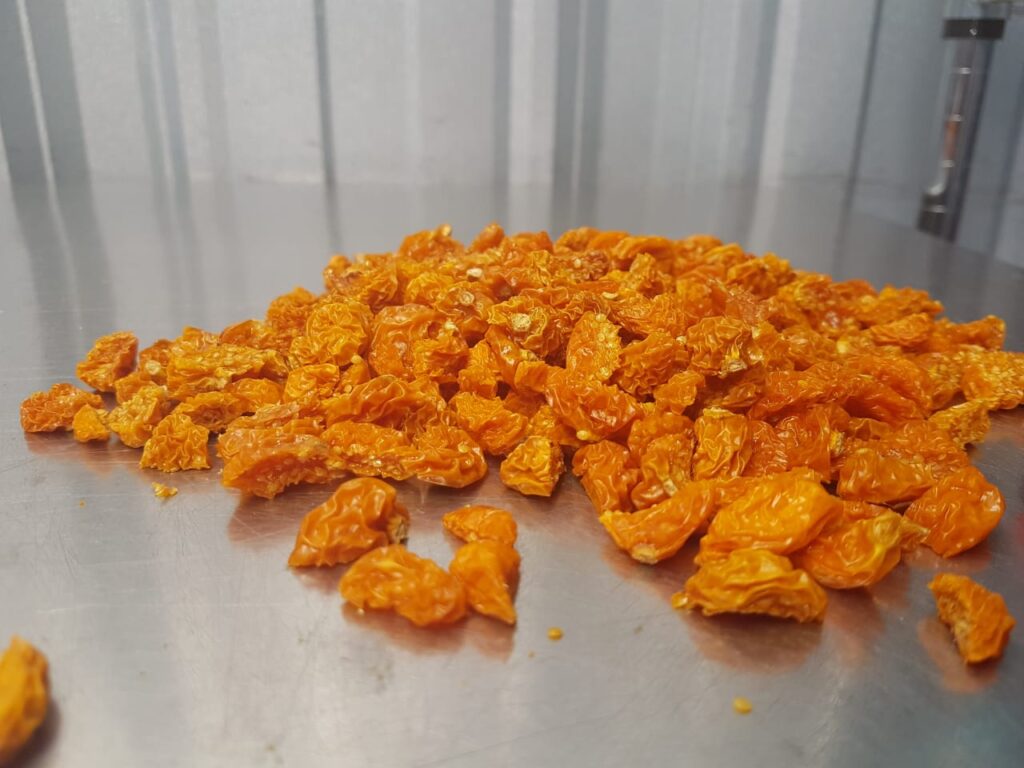 Villa Andina's 100% dried mango, with no additives nor preservatives, gently dried at low temperatures.
Naturally sweet, no sugar infused; processed from special high-land mango grown in the Jetequepeque valley in Cajamarca.
Available whole in slices, chunks or cheeks; or milled as mango powder.
100% pure dried pineapple, with no added sugar, preservatives, or additives.
Dried at low temperatures in Cajamarca, using our special golden pineapples. Available in slices and chunks; or milled into pineapple powder.
Available in slices and chunks; or milled into pineapple powder.
Peru is globally the main exporter of organic bananas. At Villa Andina we offer dried banana slices, and also process green and ripe banana powder. Additive-free, 100% natural banana.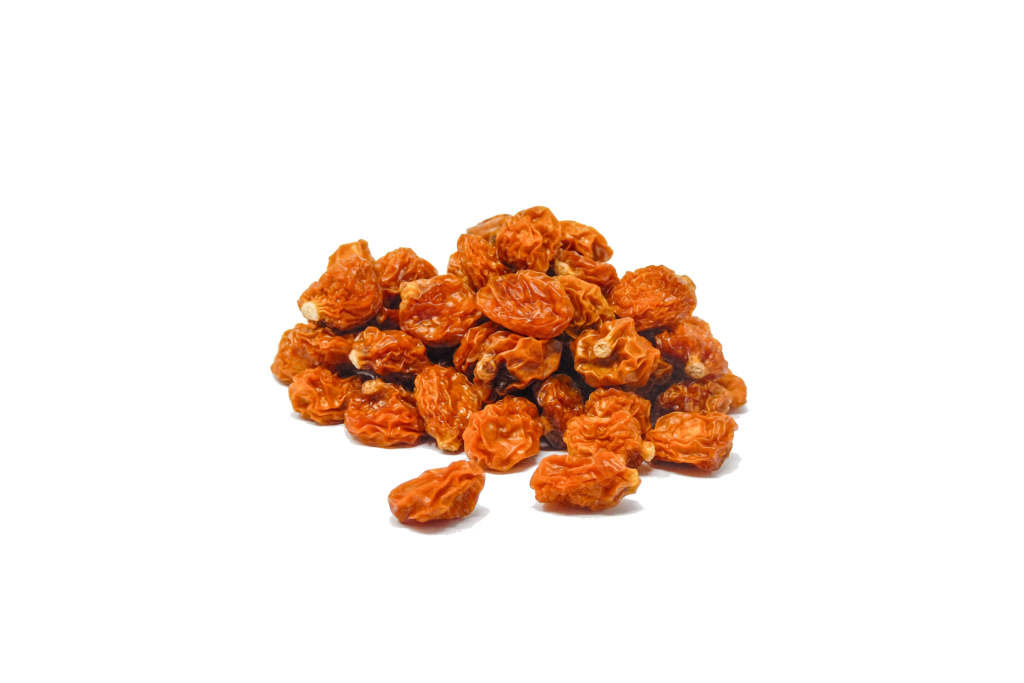 Physalis peruviana is native to Cajamarca, grown exclusively by small farmers; our Dried Goldenberries are a flavour power-house, with a sweet-sour flavour stands out in any fruit mix, muesli or preparation.