Peru is one of the world's 17 mega-diverse countries. It holds the record for differing climates and niches, occupies the first places in diversity of flora and fauna, and is a domestication center for many of the most important food species for mankind.

We took the decision to set up our operation in Cajamarca because of its geographic, climatic and social-economic conditions, which combine and lend themselves to obtaining the best final product.
Located at 2,800 meters (9,200 feet) above sea level, in the northern Andes of Peru, Cajamarca is surrounded by Mother Nature and pure mountain air, and has a long history in the cultivation of traditional crops. Cajamarca's altitude implies a lower atmospheric pressure, which in turn reduces energy consumption in our dehydration processes. Its low air humidity also facilitates the dehydration process, and makes it easy for us to use low temperatures to conserve the value of the final food product.
To be operating in the same area as the more than 5,000 farmers with whom we work, means that we make and maintain a close and ongoing relationship with them, without the intervention of intermediaries. This facilitates the monitoring and auditing processes, and means that technical training programs are conducted frequently. The end result is a constant flow of top quality raw material to our processing plant.
The above factors add up and contribute to our achieving a greater productive efficiency, and since we are working with processed products and not fresh produce, a decrease in wastage and spoilage. This improved efficiency favorably influences the day-to-day well being of small farmers and the quality of the product that the final consumer receives.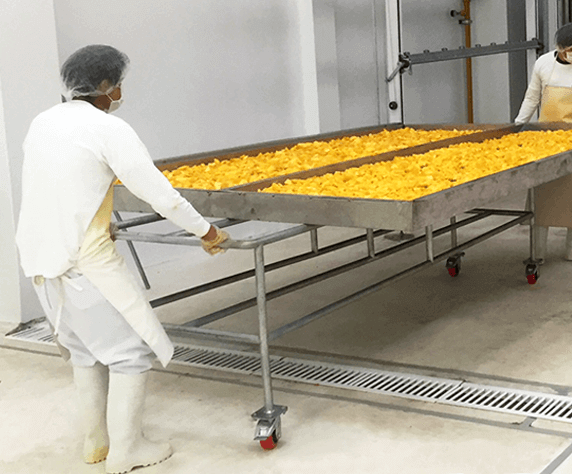 We decided to establish our operation and set up Villa Andina's processing plant in La Huaraclla, a small village just 15 minutes from Cajamarca.
On a 3,000 m2 plot of land, we designed and built a top-of-the-line processing plant and installed in it high tech equipment capable of achieving efficient low temperature dehydration, and hence the raw production of prime quality cacao derivatives and other superfoods.
A team of more than 50 employees work around the clock to produce, with utmost care, top quality raw superfoods, originating from the heart of Peru's national territory.
In this remarkable scenario the use of advanced mechanical engineering and professional business practices blend with our Andean scenery and produce a unique combination that makes it possible for the most sophisticated global consumer to receive Peru's native produce, processed under the strictest standards of quality control.
IN THE MIDDLE OF EVERYTHING
The climate that favors our production processes and our closeness to farmers make our offering unique.
We aim at working always with the highest quality selected grains.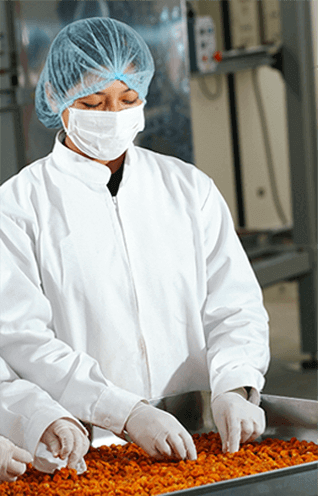 The strict work of our quality assurance team is complemented by the thoroughness and efficiency of our processing staff.
THE PRODUCTION PROCESS IN
RAW DRIED SUPERFOODS' GENERIC PROCCESS
CACAO DERIVATIVES' GENERIC PROCCESS
CACAO DERIVATIVES' GENERIC PROCCESS